Skip to Main Content
It looks like you're using Internet Explorer 11 or older. This website works best with modern browsers such as the latest versions of Chrome, Firefox, Safari, and Edge. If you continue with this browser, you may see unexpected results.
Australian Pop Culture 1960's
The 1960s and 70s was a time of political and social turbulence, and this context had a significant impact on popular culture. Despite the inundation of American and British pop culture, Australians were making waves at home and internationally with Skippy, the Bee Gees, Mad Max, AC/DC and Dawn Fraser.
The Social Media Revolution
Images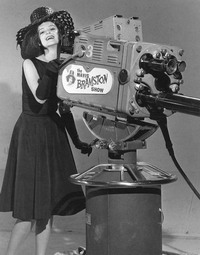 Australian Television Advertisments 1960's