Skip to Main Content
It looks like you're using Internet Explorer 11 or older. This website works best with modern browsers such as the latest versions of Chrome, Firefox, Safari, and Edge. If you continue with this browser, you may see unexpected results.
Finding Resources in Accessit
Here are some books that you may find useful during your studies. Search the Bennies catalogue Accessit for more, or browse the Non-fiction collection NFS.
Rabi'a the Mystic and Her Fellow-Saints in Islam

by

ISBN: 9781108015912

Publication Date: 2010-10-31

Rabi'a, a female Sufi saint, was born in 717 CE and released from slavery to lead a life in pursuit of purity and perfect union with God. Her teachings and the numerous miracles attributed to her have made her an influential and revered figure in Sufi theology. This authoritative 1928 biography of the saint was written by Margaret Smith, who mastered numerous eastern languages, travelled extensively, and published a number of translations of important Arabic texts. Smith's linguistic skill and her immersion in the culture she studied has produced a book still considered an important account of Rabi'a's life. Smith also includes an incisive discussion of the role of women in early Islamic mysticism and an examination of Sufi doctrine, and examines the issues of celibacy and sainthood in Islam. A biography of one exceptional woman written by another.

AQA GCSE Religious Studies A - Islam

by

Call Number: NFS 297.076 HAY

ISBN: 9781408504765

Publication Date: 2014-11-01

Written for the AQA GCSE Religious Studies A specification, the student book provides a focused look on Islam. Help students focus on what they need to know through clear learning objectives at the start of each chapter. Key terms reinforce learning, providing definitions of key words that students need to be familiar with. Includes a range of activities that encourage students to apply their knowledge.

An Introduction to Islam in the 21st Century

by

Call Number: NFS 297.09 INT

ISBN: 9781405193603

Publication Date: 2013-03-04

This engaging introduction to Islam examines its lived reality, its worldwide presence, and the variety of beliefs and practices encompassed by the religion. The global perspective uniquely captures the diversity of Islam expressed throughout different countries in the present day. A comprehensive, multi-disciplinary, and global introduction to Islam, covering its history as well as current issues, experiences, and challenges Incorporates key new research on Muslims from a variety of countries across Europe, Latin America, Indonesia, and Malaysia Central Asia Directly addresses controversial issues, including political violence and ?terrorism?, anti-western sentiments, and Islamophobia Explores different responses from various Islamic communities to globalizing trends Highlights key patterns within Islamic history that shed light upon the origins and evolution of current movements and thought
You Tube
A beautiful poem written by Rabia al-Adawiyya (also known by Rabia Basri), and sang in the melodious voice of munshid Othman Al Rashidi. Its is a unique love song for the true love of her life, her creator Allah.
Rabiah Al-Adawiyya provides us with a powerful example of how to love and worship God - not only for the reward, but for the sake of His pleasure, as well.
Images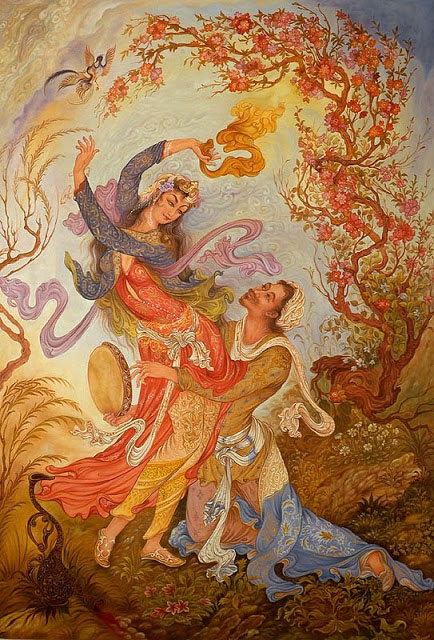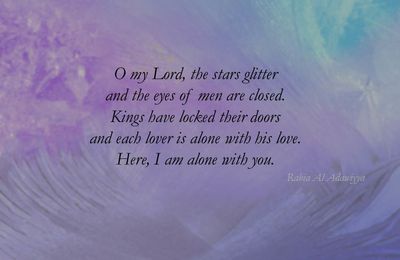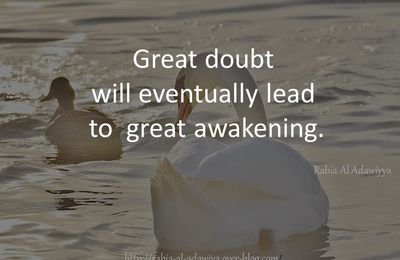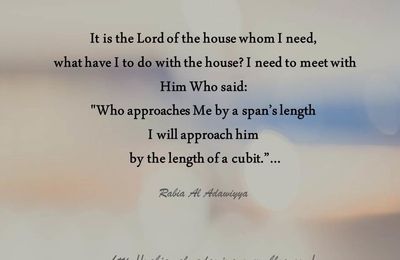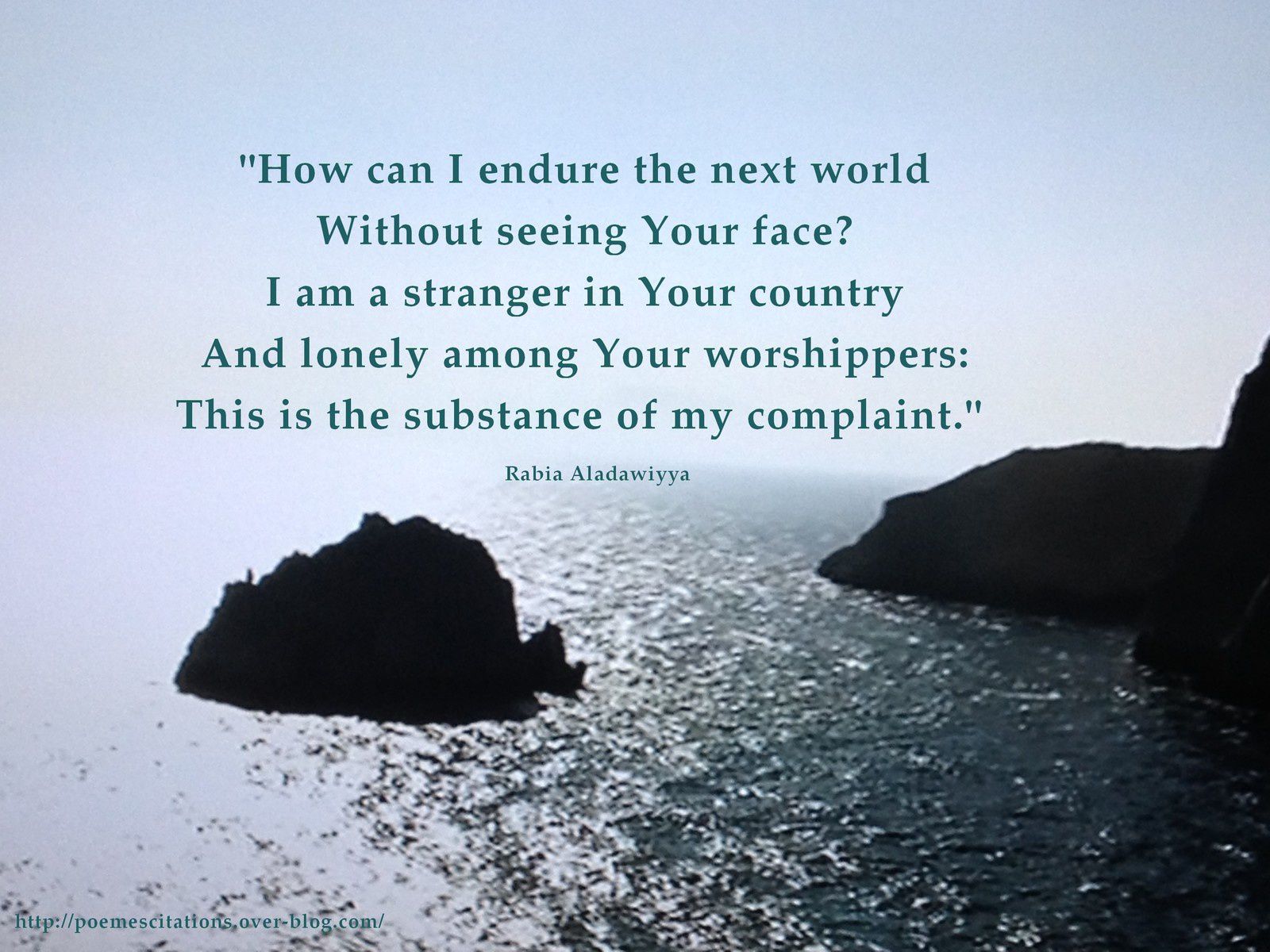 WISE
Throughout the ages, from the earliest days of Islam to contemporary times today, Muslim women have been and continue to be active leaders in their communities and countries across the world. This directory is a growing archive of leading Muslim women scholars, activists, writers, politicians, artists, religious and spiritual leaders, civil society leaders and more.
Life Details
Also Known As:
Rabi'a al 'Adawiyya; Rabi'a al 'Adawiyyah
Rabi'a al 'Basriyya; Rabi'a al 'Qaysiyya; Rabi'ah of Basra
Born: c. 712, Basra
Died: c. 801, Basra
Nationality: Iraqi
Occupations: Poet
Achievements: Known for her brief sayings, her short poems in awe and celebration of God's beauty, and stories of her life made a dramatic impact and played