Skip to main content
It looks like you're using Internet Explorer 11 or older. This website works best with modern browsers such as the latest versions of Chrome, Firefox, Safari, and Edge. If you continue with this browser, you may see unexpected results.
Library Opening and Closing Times
Library Displays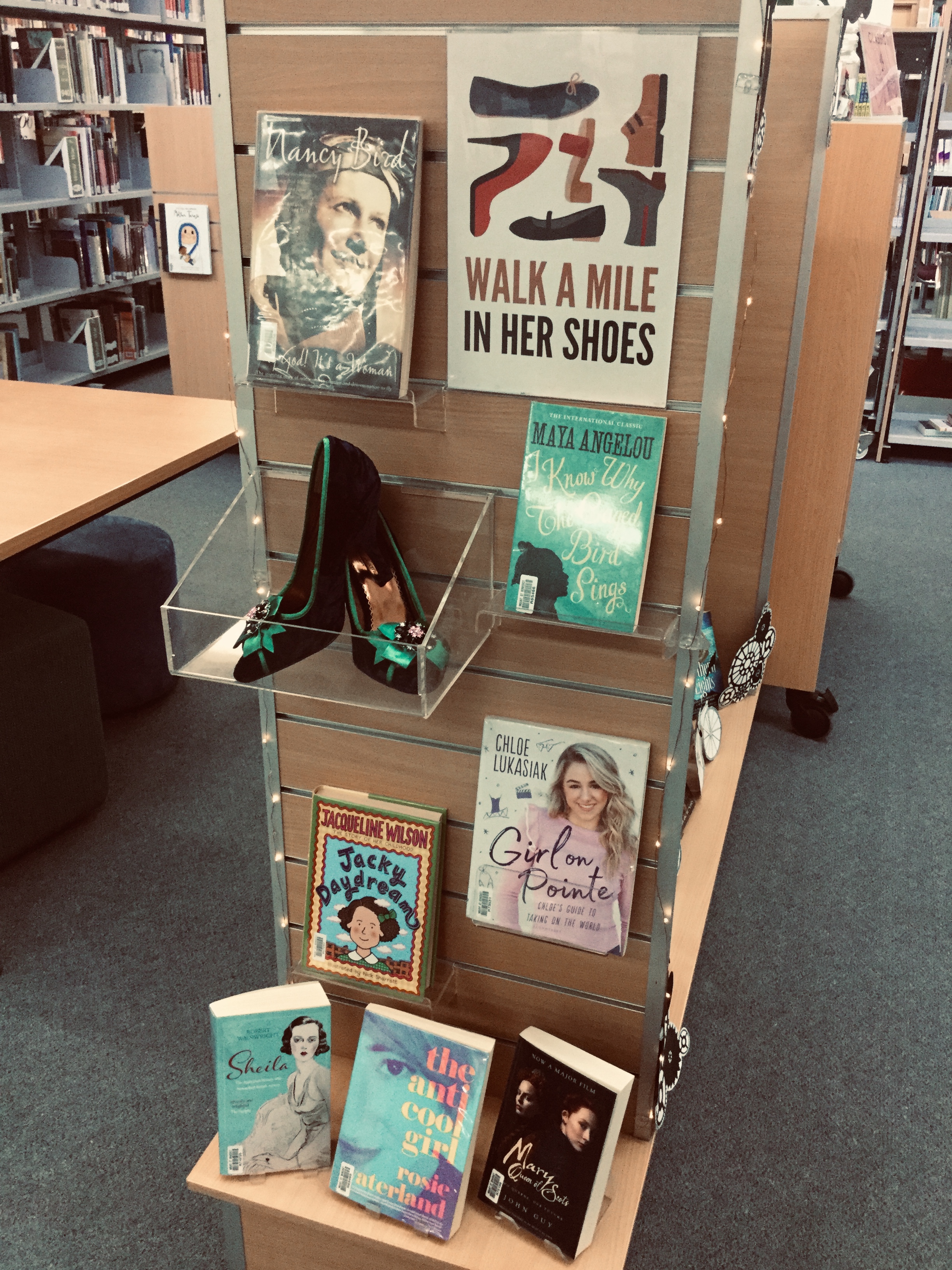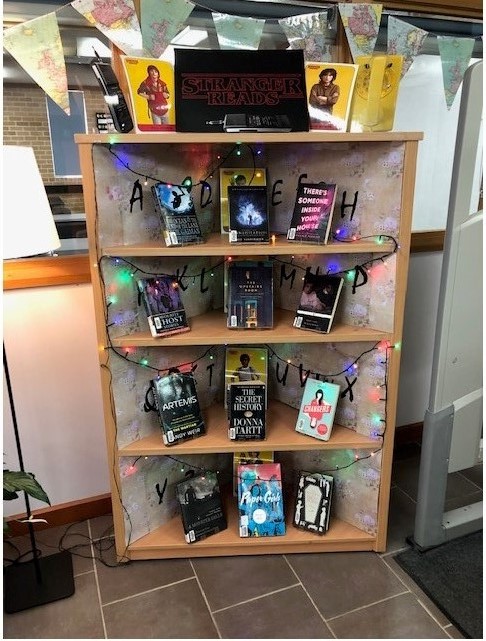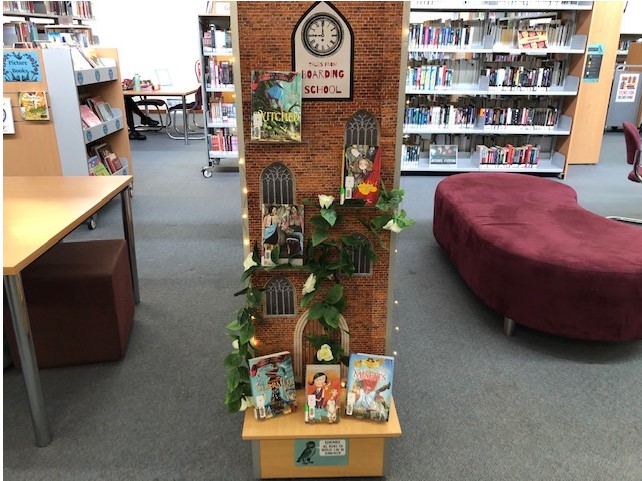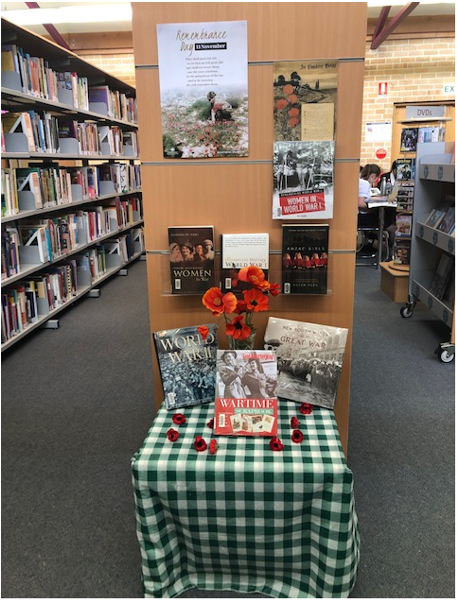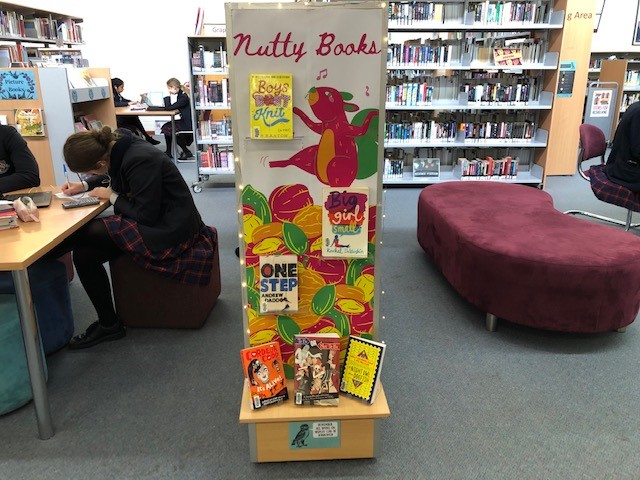 OverDrive e-books and audiobooks
Check out Sora—The new student reading app, by OverDrive
Sora provides the quickest and easiest way to get started with digital titles from our school. Students can simply log in using school credentials and instantly access hundreds of eBooks and audiobooks on virtually any device.
Get started today,
Download the free Sora app for Android or iOS
In Sora, find your school, then sign in using your Bennies username and password
Browse the

Explore

tab and borrow a book. Your book will open so you can start reading right away
For more help with Sora, go to help.soraapp.com
New books in the Library
Roll with It

by

Call Number: FIC REL SUM

ISBN: 1534442561

Publication Date: 2020

"A big-hearted story that's as sweet as it is awesome." --R.J. Palacio, author of Wonder "An honest, emotionally rich take on disability, family, and growing up." In the tradition of Wonder and Out of My Mind, this big-hearted middle-grade debut tells the story of an irrepressible girl with cerebral palsy whose life takes an unexpected turn when she moves to a new town. Ellie's a girl who tells it like it is. That surprises some people, who see a kid in a wheelchair and think she's going to be all sunshine and cuddles. The thing is, Ellie has big dreams: She might be eating Stouffer's for dinner, but one day she's going to be a professional baker. If she's not writing fan letters to her favorite celebrity chefs, she's practicing recipes on her well-meaning, if overworked, mother. But when Ellie and her mom move so they can help take care of her ailing grandpa, Ellie has to start all over again in a new town at a new school. Except she's not just the new kid--she's the new kid in the wheelchair who lives in the trailer park on the wrong side of town. It all feels like one challenge too many, until Ellie starts to make her first-ever friends. Now she just has to convince her mom that this town might just be the best thing that ever happened to them!

Best Friends

by

Call Number: GRA F HAL

ISBN: 1250317460

Publication Date: 2019

A National and New York Times Bestseller! The creators of Real Friends Shannon Hale and LeUyen Pham are back with a true story about popularity, first crushes, and finding your own path in the graphic novel, Best Friends. Follow your heart. Find your people. Sixth grade is supposed to be perfect. Shannon's got a sure spot in the in-crowd called The Group, and her best friend is their leader, Jen, the most popular girl in school. But the rules are always changing, and Shannon has to scramble to keep up. She never knows which TV shows are cool, what songs to listen to, and who she's allowed to talk to. Who makes these rules, anyway? And does Shannon have to follow them? A School Library JournalBest Book of 2019 A Chicago Public Library Best of the Best Book of 2019 A National Public Radio (NPR) Best Book of 2019 One of NBCToday's 26 Best Kids' Books of 2019 2020 Bank Street College of Education Best Children's Books of the Year List

The Queen's Assassin

by

Call Number: FIC FAN DEL

ISBN: 0525515933

Publication Date: 2021

A New York Times and Indie Bestseller--now in paperback! Perfect for fans of Sarah J. Maas and Red Queen, this is the first novel in a sweeping YA fantasy-romance duet about a deadly assassin, his mysterious apprentice, and the country they are sworn to protect from #1 NYT bestselling author Melissa de la Cruz. Caledon Holt is the kingdom's deadliest weapon. No one alive can best him in speed, strength, or brains, which is why he's the Hearthstone Guild's most dangerous member. Cal is also the Queen's Assassin, bound to her by magic and unable to leave her service until the task she's set for him is fulfilled. Shadow of the Honey Glade has been training all her life to join the Guild, hoping that one day she'll become an assassin as feared and revered as Cal. But Shadow's mother and aunts expect her to serve the crown as a lady of the Renovian Court. When a surprise attack brings Shadow and Cal together, they're forced to team up as assassin and apprentice. Even though Shadow's life belongs to the court and Cal's belongs to the queen, they cannot deny their attraction to each other. But now, with war on the horizon and true love at risk, Shadow and Cal will uncover a shocking web of lies that will change their paths forever.
Featured Author - Jennifer Donnelly
Jennifer Donnelly was born on August 16, 1963 in Port Chester, New York. She spent some of her childhood in Lewis County, New York.
Her great grandparents immigrated from Ireland all the way to New York. They settled in Adirondack region.
She attended the University of Rochester, she majored in English Literature and European History.
Later on she attended Birkbeck College, University in London. At 25 she came back to New York City and she published her first book Humble Pie.
Featured Picture Books
The rainbow fish

by

Call Number: PIC F PFI

ISBN: 3314015445

Publication Date: 2007

The Rainbow Fish is a picture book about a fish who was the most beautiful fish in the sea. He had glimmering scales that attracted the other fish. One day he was asked for one of his scales but he rejected rudely. So as he passed the other fish ignored him and he started to feel lonely. Asking the star fish for help and the octopus. The octopus advised him to share his beauty so as the fish pleaded to have one of his scales he gave him a small one. The other fish also wanted one until he was down to his last shiny scale. But he was happy again because he had friends and had forgotten about his own beauty because everyone looked the same. This story teaches todays young children how to share with each other and become and stay true friends.

Guess how much I love you

by

Call Number: PIC F MCB

ISBN: 1406300403

Publication Date: 2007

Sometimes, when you love someone very, very much, you want to find a way of describing how much you treasure them. But, as Little Nutbrown Hare and Big Nutbrown Hare discover, love is not always an easy thing to measure!

Dear zoo

by

Call Number: PIC F CAM

ISBN: 1529017572

Publication Date: 2019

Lift the flaps and see what the zoo has sent: the perfect pet - in the end!
Featured Biographies
Follow Me

by

Call Number: BIO 070.5 DIL

ISBN: 9781501132018

Publication Date: 2016

NEW YORK TIMES BESTSELLER In this inspiring and hilarious memoir, YouTube star Ricky Dillon gives you an exciting look into his personal life and reveals the ins and outs of being a young star online. Have you ever picked up a new instrument and tried learning to play your favorite song? Or found out exactly how much sour candy you can possibly eat in one sitting? Or given yourself permission to be friendly to a total stranger who looked sad? Ricky Dillon has, and in Follow Me, he invites you to join him on a series of challenges--from serious, contemplative tasks to hilarious, outrageous stunts--that are bound to stretch your mind (as well as your muscles) and change your life for the better. Sure, trying something new or putting yourself out there--facing the unknown--can be scary, but Ricky himself understands what it's like to face life's great obstacles. He also knows that every day offers chances to try something new, to push yourself a little farther, and to get a little stronger both inside out. Along with the challenges, Follow Me also ushers readers into Ricky's real life, sharing exactly how he creates his videos, what it's like collaborating with other YouTube stars, what his family and friends mean to him, and how he juggles all of his creative endeavors--from music to fitness to writing and beyond--while keeping a positive attitude and appreciating all of life's adventures, big and small. Inspiring, informative, and incredibly fun, Follow Me is not just a book but a full-on reading experience from one of our most beloved and hardworking social media stars.

Lowitja

by

Call Number: BIO 994 ODO

ISBN: 9781760875602

Publication Date: 2021

The profoundly moving biography of a truly great Australian who, against the greatest of odds, became one of Australia's most respected and recognisable Indigenous leaders.
Inside a Dog
Inside a Dog is a place for teen readers and the home of Inky, the reading wonder-dog. Here you can:
Find great reads
Share your reviews of books you love – or hate
Gain insight into an authors' thoughts about writing and reading with our Writer in Residence for February - Kylie Fornasier.
Join or create a book club to talk about your reading
Books into Movies
As Lara Jean Covey prepares for the end of high school and the start of adulthood, a pair of life-changing trips lead her to reimagine what life with her family, friends, and Peter will look like after graduation.
Fed up with the sexist and toxic status quo at her high school, a shy 16-year-old finds inspiration from her mother's rebellious past and anonymously publishes a zine that sparks a school-wide, coming-of-rage revolution. Based on the novel by Jennifer Mathieu.
SHADOW AND BONE Official Trailer (2021) Sci-Fi, Netflix Series
FINDING YOU Trailer (2021) Katherine McNamara, Vanessa Redgrave, Romance Movie.
Nobody is Normal Animation
Everyone's different, so nobody is normal. But it can be tough if that makes you feel left out or alone. However weird you feel inside, you're not alone.
Refugee and Asylum Seeker Week/Book Week
At lunchtime on Tuesday we had a group of students involved in our Refugee and Asylum Seeker Week events participating in writing activities in the Collaborative Space in the Library, where they were able to write short stories in response to pictures of children in detention center's or write letters to children in detention.
Mindfulness in the Library
Colouring in is an easy way to calm the mind and occupy the hands Mark Robert Waldman explaines that active meditation focuses attention on simple tasks that require repetitive motion. Concentrating this way replaces negative thoughts and creates a state of peace, and many people who have a difficult time with concentrative meditation can find this easier. This gentle activity where you choose the colours to create your picture and the repetitive action of colouring it in focuses the brain on the present, blocking out any intrusive thoughts.
Future Problem Solvers- Mind Your Language
Mount St Benedict College currently have a successful team of girls who have qualified for the International Future Problem Solving Championships to be held in the USA in June. They are part of the Community Problem Solving Team and the focus of their project 'Mind Your Language' has been to educate the College and wider community about the language used by politicians and the media to describe, and often demonise, asylum seekers. The painting below is on display in the Library and represents what the girls want to change in the language people use towards asylum seekers and refugees in Australia. Along with the painting the girls have provided a pledge you may wish to sign. The Community Problem Solving Team can be followed on their Twitter handle @Mindur_Language and on Facebook at communityproblemsolving
Wide Reading Suggestion Boards
Looking for something new to read? Not too sure where to begin? Then come and check out the new Wide Reading suggestion boards in the Reading Area!
Bennie's Welcomes Acclaimed Australian Writer Claire Zorn
The girls were delighted to host acclaimed Australian writer Claire Zorn to Bennies last term where she spoke to them about her life as a writer and where she get he writing inspiration from. Claire recently wrote about her visit to Bennies on her blog All The Kings Horses where she also attached 3 of our year 8 girls' book trailers for her book 'The sky so heavy'
Photo Gallery
Sydney Writers Festival
Ella meets Will Kostakis and his YiaYia
Acknowledgement of Country
Inspirational Quote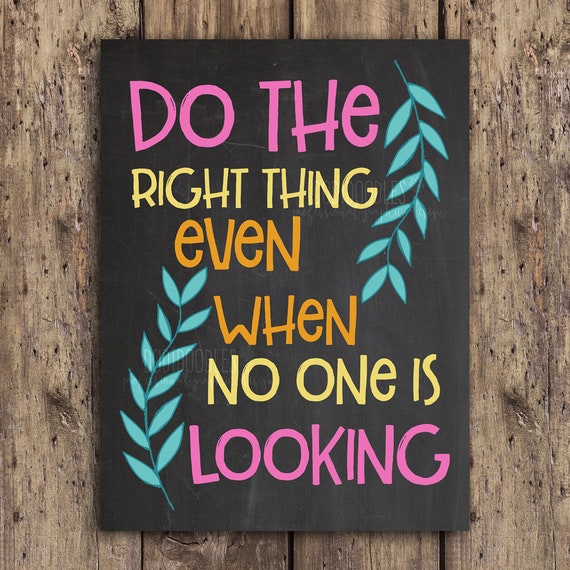 Current Displays
Once Upon a Crime
Graphic Novels
Oz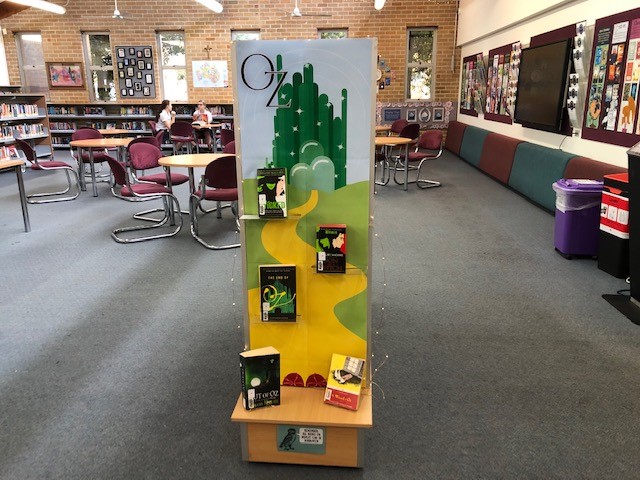 "Creativity takes courage" – Henri Matisse
What are LibGuides?
LibGuides are a helpful online aid that students can use to support their research especially for assessments. They offer the ability for the Library Staff to integrate a diverse range of information sources and instructional support materials in an organised manner that students are finding easy to navigate.
Libguides are a great place for students to start their assessments providing them with a 'springboard' for their academic research. The guides contain listings of recommended resources for finding information such as books, eBooks, databases, or recommended websites and can be embedded with relevant documents, images, widgets and media files. LibGuides can be created for a specific subject, subtopic or even specific class assignments. LibGuides provide an effective and attractive support for learning which is interactive, engaging, Web 2.0 friendly and available 24/7.
Mrs Shiels' Number of the Week
Mrs Shiels' Number of the Week - 944
The Cambridge Illustrated History of France

by

Call Number: NFS 944 JON

ISBN: 0521432944

Publication Date: 1994

Combining superb illustration with authoritative text, this is a major political and social history of France from earliest times to the eve of the new millennium. Colin Jones offers not only an expert's account of political, social and cultural developments, but also a fresh and full interpretation of French history. The Cambridge Illustrated History of France places an innovatory emphasis on the importance of issues of regionalism, class, gender and race in the French heritage. Ranging across social, political, geographical and cultural lines - from prehistoric menhirs to the Pompidou Centre, from Louis XIV's Versailles to twentieth-century high-rises, from Marie Antoinette to Marie Claire - the author provides a host of lively and penetrating new insights into the shaping of the modern nation.

Almost French : a new life in Paris

by

Call Number: BIO 944.083 TUR

ISBN: 1863252851

Publication Date: 2002

'This isn't like me. I'm not the sort of girl who crosses continents to meet up with a man she hardly knows. Paris hadn't even been part of my travel plan a' After backpacking her way around Europe journalist Sarah Turnbull is ready to embark on one last adventure before heading home to Sydney. A chance meeting with a charming Frenchman in Bucharest changes her travel plans forever. Acting on impulse, she agrees to visit Frederic in Paris for a week. Put a very French Frenchman together with a strong-willed Australian girl and the result is some spectacular - and often hilarious - cultural clashes. Language is a minefield of misunderstanding and the simple act of buying a baguette is fraught with social danger. But as she navigates the highs and lows of this strange new world, from the sophisticated cafes and haute couture fashion houses to the picture postcard French countryside, little by little Sarah falls under its spell: passionate, mysterious, infuriating, and charged with that French specialty - seduction. And it becomes her home. ALMOST FRENCH is the story of an adventurous heart, a maddening city - and love.

Napoleon

by

Call Number: NFS 944.05092 NAP

ISBN: 1840136863

Publication Date: 2005

Eric Ledru demonstrates how Napoleon changed the face of Europe forever. He swept away the Ancien Regime in France, degraded the European feudal system, gave Spain a national identity by ending the inquisition and paved the way for German unification.
Mrs Shiels' recommended reads
Amelia Westlake

by

Call Number: FIC REL GOU

ISBN: 1760127159

Publication Date: 2018

Harriet Price has the perfect life: she's a prefect at Rosemead Grammar, she lives in a mansion, and her gorgeous girlfriend is a future prime minister. So when she decides to risk it all by helping bad-girl Will Everhart expose the school's many ongoing issues, Harriet tells herself it's because she too is seeking justice. And definitely not because she finds Will oddly fascinating.

Will Everhart can't stand posh people like Harriet, but even she has to admit Harriet's ideas are good – and they'll keep Will from being expelled. That's why she teams up with Harriet to create Amelia Westlake, a fake student who can take the credit for a series of provocative pranks at their school.

But the further Will and Harriet's hoax goes, the harder it is for the girls to remember they're sworn enemies – and to keep Amelia Westlake's true identity hidden. As tensions burn throughout the school, how far will they go to keep Amelia Westlake – and their feelings for each other – a secret?

S.T.A.G.S.

by

Call Number: FIC MYS BEN

ISBN: 9781471406768

Publication Date: 2017

Nine students. Three blood sports. One deadly weekend.
Featured eBooks
New Kid

by

Call Number: eBook

ISBN: 9780062691217

Publication Date: 2019

Perfect for fans of Raina Telgemeier and Gene Luen Yang, New Kid is a timely, honest graphic novel about starting over at a new school where diversity is low and the struggle to fit in is real, from award-winning author-illustrator Jerry Craft. Seventh grader Jordan Banks loves nothing more than drawing cartoons about his life. But instead of sending him to the art school of his dreams, his parents enroll him in a prestigious private school known for its academics, where Jordan is one of the few kids of color in his entire grade. As he makes the daily trip from his Washington Heights apartment to the upscale Riverdale Academy Day School, Jordan soon finds himself torn between two worlds--and not really fitting into either one. Can Jordan learn to navigate his new school culture while keeping his neighborhood friends and staying true to himself?

Spot the Difference

by

Call Number: eBook

ISBN: 9781471405921

Publication Date: 2016

An exclusive World Book Day story from UK Queen of Teen Juno Dawson.
Avery has always suffered at the hands of bullies, so when she's given a seemingly-miraculous opportunity to join the 'A-list' she grabs at it with both hands. But appearances can be deceiving, and soon Avery's not so sure she likes this new version of herself. And it's only by overcoming her fears that she can learn the true meaning of being comfortable in your own skin.
Book of the Week
Hamilton : the revolution

by

Call Number: NFS 782.1 MIR

ISBN: 9781408709238

Publication Date: 2016

Includes libretto and photographs from the musical, as well as an account of the creation of the musical, from the composition of the first song of the show in 2009 to the opening night in 2015.
Spineout Digital Magazine
Find your next book here at SpineOut
Read the latest fiction reviews or ask the Library staff how to submit a review yourself