Skip to Main Content
It looks like you're using Internet Explorer 11 or older. This website works best with modern browsers such as the latest versions of Chrome, Firefox, Safari, and Edge. If you continue with this browser, you may see unexpected results.
Library Opening and Closing Times
Previous Library Displays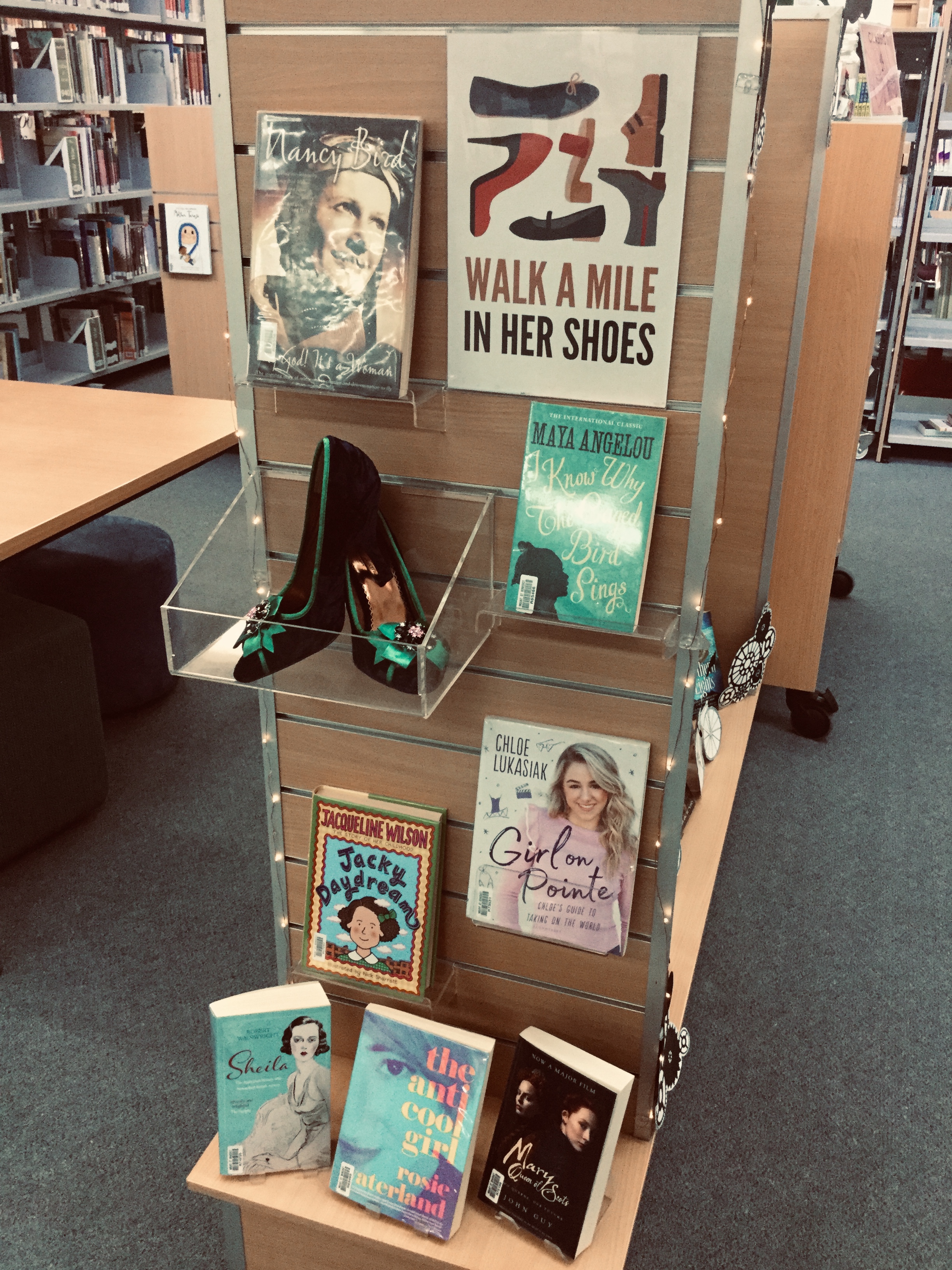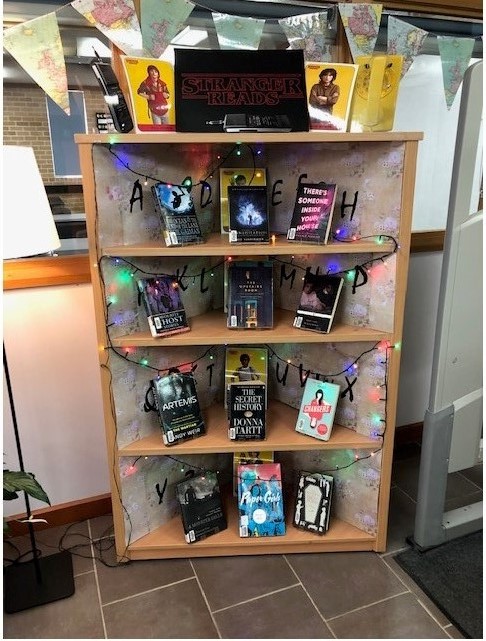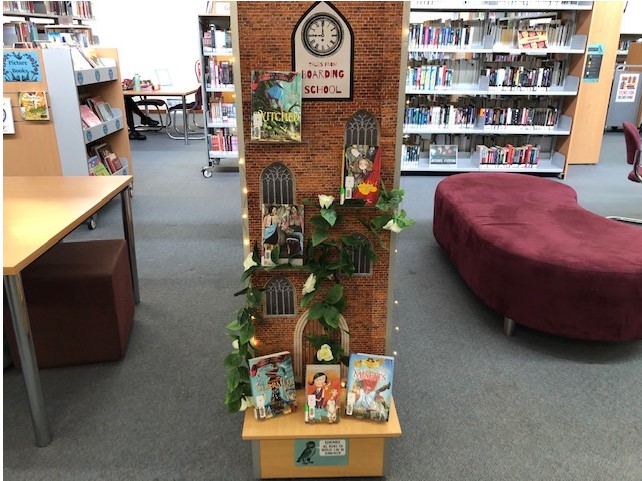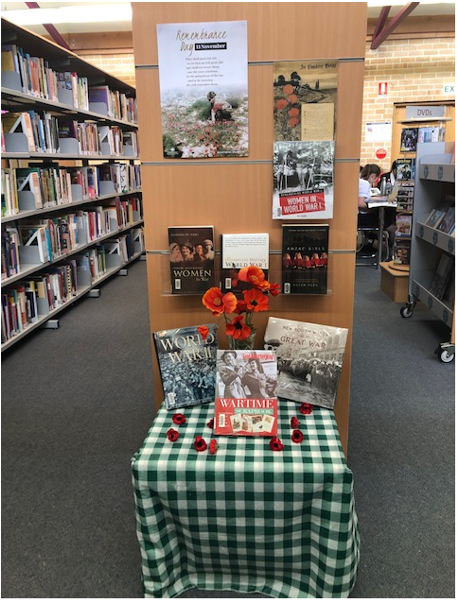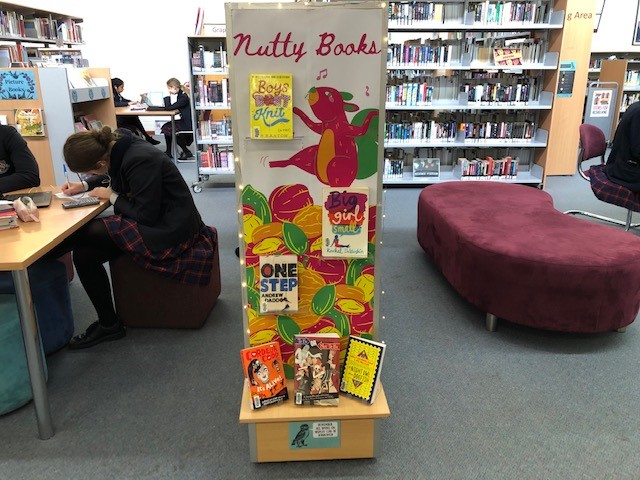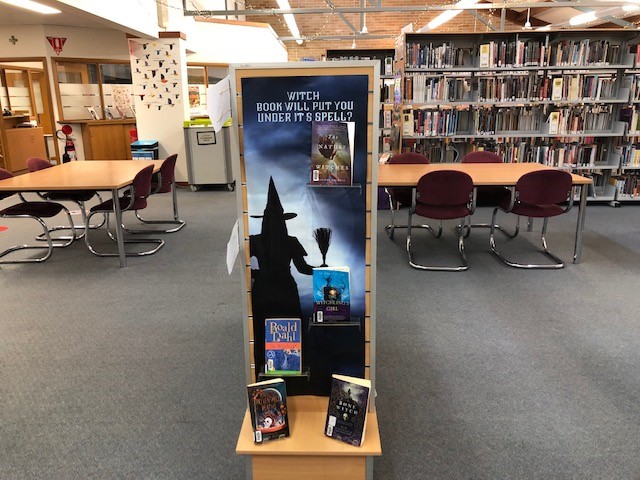 OverDrive e-books and audiobooks
Check out Sora—The new student reading app, by OverDrive
Sora provides the quickest and easiest way to get started with digital titles from our school. Students can simply log in using school credentials and instantly access hundreds of eBooks and audiobooks on virtually any device.
Get started today,
Download the free Sora app for Android or iOS
In Sora, find your school, then sign in using your Bennies username and password
Browse the

Explore

tab and borrow a book. Your book will open so you can start reading right away
For more help with Sora, go to help.soraapp.com
Self Care
New Books in the Library
The cult of romance

by

Call Number: FIC ROM AYO

ISBN: 1460758943

Publication Date: 2022

When your bestie is marrying a guy she barely knows, can you save her from the cult before it's too late? Natalie is living proof that love is a scam.She's traumatised by her parents' failed marriage and overwhelmed by her grandmother's expectations of good Lebanese girls - marriage, motherhood and exceptional tabouli-making skills.When her best friend decides to get hitched to a guy in the motherland, Nat's not exactly thrilled by the mammoth task before her: juggling cultural traditions, extra bridesmaid dresses and super-judgemental relatives.And to top it off there's the annoyingly good-looking best man and his constant need to mansplain all of the things.Natalie is in for the trip of her life. But can she save her friend from the cult of romance, without falling in love herself?

The Agathas

by

Call Number: FIC MYS GLA

ISBN: 1460762452

Publication Date: 2022

Rich girl Alice and her tutor Iris have nothing in common--but when Alice's ex-boyfriend is accused of murder, they're the only ones who see it for what it is: a mystery worthy of the great Agatha Christie.

Blade breaker

by

Call Number: FIC FAN AVE

ISBN: 1409194000

Publication Date: 2022

The fate of the world rests on a blade's edge. Fighting beside her band of unlikely companions, Corayne is learning to embrace her ancient lineage and wield her father's powerful sword. But while she successfully closed one of the Spindles, her journey is far from over. Queen Erida's army marches across Allward with her consort, Taristan, right beside them, opening more portals into nightmarish worlds, razing kingdoms to the ground. Corayne has no choice but to assemble an army of her own if she's to save the realm as she knows it. But perilous lands await her and the companions, and they face assassins, otherworldly beasts, and tempestuous seas all as they rally a divided Ward to fight behind them. But Taristan has unleashed an evil far more wicked than his corpse armies. Something deadly waits in the shadows; something that might consume the world before there's any hope for victory.

The Book of Living Secrets

by

Call Number: FIC FAN ROU

ISBN: 0062941429

Publication Date: 2022

Perfect for fans of The Hazel Wood, this genre-bending page-turner from New York Times bestselling author Madeleine Roux follows two girls who transport themselves into the world of their favorite book only to encounter the sinister alternate reality that awaits them. No matter how different best friends Adelle and Connie are, one thing they've always had in common is their love of a little-known gothic romance novel called Moira. So when the girls are tempted by a mysterious man to enter the world of the book, they hardly suspect it will work. But suddenly they are in the world of Moira, living among characters they've obsessed about for years. Except...all is not how they remembered it. The world has been turned upside down: The lavish balls and star-crossed love affairs are now interlaced with unspeakable horrors. The girls realize that something dark is lurking behind their foray into fiction--and they will have to rewrite their own arcs if they hope to escape this nightmare with their lives.
Featured Author - Sonya Hartnett
Sonya Hartnett's work has won numerous Australian and international literary prizes and has been published around the world. Uniquely, she is acclaimed for her stories for adults, young adults and children. Her accolades include the Commonwealth Writers' Prize (Of A Boy), The Age Book of the Year (Of A Boy), the Guardian Children's Fiction Prize (Thursday's Child), the Children's Book Council of Australia Book of the Year for both Older and Younger Readers (Forest, The Silver Donkey, The Ghost's Child, The Midnight Zoo and The Children of the King), the Victorian Premier's Literary Award (Surrender), shortlistings for the Miles Franklin Award (for both Of a Boy and Butterfly) and the CILP Carnegie Medal (The Midnight Zoo). Hartnett is also the first Australian recipient of the Astrid Lindgren Memorial Award (2008).
Read a Series
The darkest minds

by

Call Number: FIC SCI BRA

ISBN: 0732294584

Publication Date: 2013

When Ruby woke up on her tenth birthday, something about her had changed. Something frightening enough to make her parents lock her in the garage and call the police. Something that got her sent to Thurmond, a government 'rehabilitation camp'. Ruby might have survived the mysterious disease that killed most of America's children, but she and the others had emerged with something far worse: frightening abilities they could not control.
Now sixteen, Ruby is one of the dangerous ones.
When the truth comes out, Ruby barely escapes Thurmond with her life. Now on the run, she is desperate to find East River, the only safe haven left for kids like her, and she joins a group of other runaways who have escaped their own camps. Liam, their brave leader, is falling for Ruby, but she can't risk getting close. Not after what happened to her parents.
When they arrive at East River, nothing is as it seems, least of all Liam. But there are also other forces at work, people who will stop at nothing to use Ruby in their fight against the government.
Ruby will be faced with a terrible choice - and one that may mean giving up her only chance at having a life worth living.

Never fade

by

Call Number: FIC SCI BRA

ISBN: 9781460755600

Publication Date: 2018

Ruby never asked for the abilities that almost cost her her life. Now she must call upon them on a daily basis. Other kids in the Children's League call Ruby 'Leader', but she knows what she really is - a monster. When Ruby is entrusted with an explosive secret, she must embark on her most dangerous mission yet - leaving the Children's League behind. Crucial information about the disease that killed most of America's children - and turned Ruby and the others who lived into feared and hated outcasts - has survived every attempt to destroy it.
But the truth is only saved in one place - in the hands of Liam Stewart, the boy Ruby once believed was her future and who now wouldn't recognize her. As Ruby sets out across a desperate, lawless country to find Liam, she is torn between old friends and the promise she made to serve the League. Ruby will do anything to protect the people she loves. But what if winning the war means losing herself.

In the afterlight

by

Call Number: FIC SCI BRA

ISBN: 1460755618

Publication Date: 2018

Ruby can't look back. Fractured by an unbearable loss, she and the kids who survived the government's attack on Los Angeles travel north to regroup. With them is a prisoner: Clancy Gray, son of the president, and one of the few people Ruby has encountered with abilities like hers. Only Ruby has any power over him, and just one slip could lead to Clancy wreaking havoc on their minds.
They are armed only with a volatile secret: proof of a government conspiracy to cover up the real cause of IANN, the disease that has killed most of America's children and left Ruby and others like her with powers the government will kill to keep contained. But internal strife may destroy their only chance to free the "rehabilitation camps" housing thousands of other Psi kids.
Meanwhile, reunited with Liam, the boy she would - and did - sacrifice everything for to keep alive, Ruby must face the painful repercussions of having tampered with his memories of her. She turns to Cole, his older brother, to provide the intense training she knows she will need to take down Gray and the government. But Cole has demons of his own, and one fatal mistake may be the spark that sets the world on fire.

The darkest legacy

by

Call Number: FIC SCI BRA

ISBN: 1460756363

Publication Date: 2018

Five years after the destruction of the so-called rehabilitation camps that imprisoned her and countless other Psi kids, seventeen-year-old Suzume 'Zu' Kimura has assumed the role of spokesperson for the interim government, fighting for the rights of Psi kids against a growing tide of misinformation and prejudice. But when she is accused of committing a horrifying act, she is forced to go on the run once more in order to stay alive.

Determined to clear her name, Zu finds herself in an uncomfortable alliance with Roman and Priyanka, two mysterious Psi who could either help her prove her innocence or betray her before she gets the chance. But as they travel in search of safety and answers, and Zu grows closer to the people she knows she shouldn't trust, they uncover even darker things stirring beneath the veneer of the country's recovery. With her future -- and the future of all Psi -- on the line, Zu must use her powerful voice to fight back against forces that seek to drive the Psi into the shadows and save the friends who were once her protectors.
Featured Biographies
Princess Masako : prisoner of the Chyrsanthemum throne : the tragic true story of Japan's crown princess

by

Call Number: BIO 952.049092 MAS

ISBN: 9781741667899

Publication Date: 2008

A thoroughly modern woman in collision with an ancient and unreformed system, Masako is a brilliant woman who sacrificed her career to marry a love-struck royal, Crown Prince Naruhito. Ben Hills' Princess Masako steals a fascinating look behind the Chrysanthemum Curtain into the arcane world of the Japanese royal family. This dramatic portrayal of a modern-day oriental fairytale turned on its head details how Masako Owada struggles with the daily pressures of life in Japan's imperial court.

Dear Fatty

by

Call Number: BIO 791.450280 FRE

ISBN: 9781846053450

Publication Date: 2008

"Dawn French is one of the greatest comedy actresses of our time, with a career that has spanned nearly three decades, encompassing a vast and brilliant array of characters. Loved for her irreverant humour, Dawn has achieved massive mainstream success while continuing to push boundaries and challenge stereotypes. Here she describes the journey that would eventually establish her as a perhaps unlikely, but nevertheless genuine, national treasure. Dawn began her career as part of the groundbreaking alternative comedy group, the Comic Strip, marking a radical departure from the more traditional comedy acts of the time. Later came the all-female Girls On Top, which teamed Dawn with Jennifer Saunders, Ruby Wax and Tracy Ullman and firmly established women in British comedy. As part of the wildly successful and much loved duo French and Saunders, Dawn helped create a repetoire of brilliantly observed characters, parodying popular culture and impersonating everything from Madonna and Harry Potter to The Exorcist. Dawn's more recent role in the Vicar of Dibleyshowcased not only her talent but also her ability to take a controversial and topical issue and make it ma

Heath Ledger : Hollywood's dark star

by

Call Number: BIO 791.43092 ROB

ISBN: 9781740666862

Publication Date: 2008

Heath Ledger was one of the most charismatic and powerful screen presences of his generation. Having established a high-profile acting career at age 21 in A Knight s Tale, the young Australian went on to pursue a succession of diverse and often subversive roles that challenged the film industry's initial impression of him as a mere teen idol.
TED Talks
TED is a nonprofit devoted to spreading ideas, usually in the form of short, powerful talks (18 minutes or less). TED began in 1984 as a conference where Technology, Entertainment and Design converged, and today covers almost all topics — from science to business to global issues — in more than 100 languages. Meanwhile, independently run TEDx events help share ideas in communities around the world.
Inside a Dog
Inside a Dog is a place for teen readers and the home of Inky, the reading wonder-dog. Here you can:
Find great reads
Share your reviews of books you love – or hate
Gain insight into an authors' thoughts about writing and reading with our Writer in Residence for February - Kylie Fornasier.
Join or create a book club to talk about your reading
Word of the Week
Current Newsletter
Not sure what to read?
---
Books into Movies/TV Series
Years before he would become the tyrannical President of Panem, 18-year-old Coriolanus Snow (Tom Blyth) is the last hope for his fading lineage, a once-proud family that has fallen from grace in a post-war Capitol. With the 10th annual Hunger Games fast approaching, the young Snow is alarmed when he is assigned to mentor Lucy Gray Baird (Rachel Zegler), the girl tribute from impoverished District 12. But, after Lucy Gray commands all of Panem's attention by defiantly singing during the reaping ceremony, Snow thinks he might be able to turn the odds in their favor. Uniting their instincts for showmanship and newfound political savvy, Snow and Lucy Gray's race against time to survive will ultimately reveal who is a songbird, and who is a snake.
Welcome to The School for Good & Evil, where every great fairytale begins... Directed by Paul Feig, The School for Good & Evil follows best friends Sophie and Agatha, who find themselves on opposing sides of a modern fairy tale when they're swept away into an enchanted school where young heroes and villains are trained to protect the balance of good and evil. Based on the International Best Selling Book Series and starring Charlize Theron, Kerry Washington, Sophia Anne Caruso and Sofia Wylie, The School for Good & Evil comes to Netflix this September.
For millions of readers and moviegoers, Wonder is the captivating, inspiring, and uplifting story of the power of kindness – how it can build bridges and change hearts. In White Bird: A Wonder Story, kindness even has the power to save lives, as Julian Albans, the bully who left Beecher Prep, is visited by his Grandmère from Paris and is transformed by her remarkable story of compassion and courage. As a girl in Nazi-occupied France, the young Grandmère goes into hiding with the help of a schoolmate, a young man who risks everything to give her the chance to survive. Together, they find beauty and love in the secret world of their own creation.
Nobody is Normal Animation
Everyone's different, so nobody is normal. But it can be tough if that makes you feel left out or alone. However weird you feel inside, you're not alone.
Al-lo-wah jumna yenu way a pemel ya Daruga
(Together we walk on the land of the Darug).
We acknowledge that Mount St Benedict College sits on the land of the Darug Aboriginal people.
The Darug people are the traditional custodians of the land on which our College stands. It has been recorded that the Darug nation had occupied over 1800 km2 of land. The Darug people first came in contact with European settlers in 1788 when Parramatta was being established. They were slowly being pushed off their own land and had to fight for their land rights, but in 1816 the land was overrun by the European settlers. As they lost complete control of their land the Darug people were disconnected from their land and, through this part, of their culture was lost.
We must respect the land and value the heritage of the Darug people. By doing so we are respecting the Darug people and their culture. It is important to recognise and acknowledge the Darug people as they hold vital links to the heritage of the land. The connection they have with the land is precious and needs to be respected and maintained for future generations.
Follow us on Instagram!
Make sure to follow the Bennies Library Instagram page where we will be uploading new books, quotes and displays.
Book of the Month
Pax

by

Call Number: FIC ANI PEN

ISBN: 9780008158286

Publication Date: 2017

The moving story of the extraordinary friendship between a boy and his fox and their epic journey to be reunited. Beautifully illustrated by multi-award winner, Jon Klassen. Now available in Paperback!
Pax was only a kit when his family was killed and he was rescued by 'his boy', Peter. Now the country is at war and when his father enlists, Peter has no choice but to move in with his grandfather. Far worse than leaving home is the fact that he has to leave Pax behind. But before Peter spends even one night under his grandfather's roof he sneaks out into the night, determined to find his beloved friend. This is the story of Peter, Pax, and their journeys back to each other as war rampages throughout the country.
Spineout Digital Magazine
Find your next book here at SpineOut
Read the latest fiction reviews or ask the Library staff how to submit a review yourself
Acknowledgement of Country
Warami Mittigar- Good to see you friend (Darug Language)
Inspirational Quote
Current Displays
Diverse Stories
Medieval Times
Come Stay with Us
Can you spot Spot?
What are LibGuides?
LibGuides are a helpful online aid that students can use to support their research especially for assessments. They offer the ability for the Library Staff to integrate a diverse range of information sources and instructional support materials in an organised manner that students are finding easy to navigate.
Libguides are a great place for students to start their assessments providing them with a 'springboard' for their academic research. The guides contain listings of recommended resources for finding information such as books, eBooks, databases, or recommended websites and can be embedded with relevant documents, images, widgets and media files. LibGuides can be created for a specific subject, subtopic or even specific class assignments. LibGuides provide an effective and attractive support for learning which is interactive, engaging, Web 2.0 friendly and available 24/7.
Mrs Shiels' Number of the Week
Mrs Shiels' Number of the Week - Speeches 808
Great Speeches

by

Call Number: NFS 808.85 GRE

ISBN: 9780670072446

Publication Date: 2010

A great speech has the power to define the times, to inspire, to stir and to motivate. This collection of ancient and modern speeches incldes the words of activists, politicians, philosophers and scores of others who have borne witness to significant moments from the first century to the twenty-first. Many have made history. They include- Mahatma Gandhi Oliver Cromwell Kevin Rudd Inga Clendinnen Daniel Mannix Napoleon Bonaparte Oericles Thomas Jefferson Nelson Mandela Martin Luther King Arundhati Roy the 9th Earl Spencer Elanor Roosevelt Winston Churchill Colin Powell the Dalai Lama Great Speecheswill make a great addition to every home and library shelf.

Speeches That Changed the World

by

Call Number: NFS 808.85935 SPE

ISBN: 9781906719005

Publication Date: 2008

Collected here are more than 50 of the world's most momentous and insightful speeches, drawn from a vast range of historical eras and from persons of all walks of life. Some speeches—such as Roosevelt's response to the bombing of Pearl Harbor—changed the course of history itself, while others—such as Martin Luther King's talk in Washington, DC—defined an era. Along with a transcript of each speech, a biography of the speaker is provided along with an explanation detailing why each speech was significant and its impact on the world. Evocative and inspiring, this is a fascinating collection of some of the greatest words ever spoken by mankind.

Well May We Say...

by

Call Number: NFS 808.85 WEL

ISBN: 9781863952774

Publication Date: 2004

In a time when little attention is paid to public speaking, this bestselling collection provides a reminder that this country has a unique and distinguished tradition of public oratory. Included here are speeches by Paul Keating, Patrick White, Geoffrey Blainey, Ben Chifley, Sir William Deane and many more. From the inspirational to the eulogising, from the political to the satirical, from the sacred to the controversial, the speeches in this long overdue anthology are each deftly introduced by innovative researcher Sally Warhaft. This is the definitive collection. Now in its third reprint.

The Penguin Book of Historic Speeches

by

Call Number: NFS 808.85 PEN

ISBN: 9780140176193

Publication Date: 1997

A collection of speeches on government, religion, freedom, equality, and other issues, given from ancient times to the twentieth century, by British, American, French, Irish, and other orators

Voices of history : speeches that changed the world

by

Call Number: NFS 808.85 MON

ISBN: 9781474609920

Publication Date: 2019

Voices of history celebrates the great speeches of world history and cultural life. In this collection, historian Simon Sebag Montefiore takes us on a journey from ancient times to the twenty-first century: some speeches are heroic and inspiring; some diabolical and atrocious; some are exquisite and poignant; others cruel and chilling. The speakers themselves vary from empresses and conquerors to rock stars, novelists and sportsmen, dreamers and killers, from Churchill and Elizabeth I to Stalin and Genghis Khan, and from Michelle Obama and Cleopatra to Bob Dylan, Nehru and Muhammad Ali.
Mrs Shiels' recommended reads
The lost twin

by

Call Number: FIC FAN CLE

ISBN: 9780007589180

Publication Date: 2015

Set in a creepily atmospheric boarding school. Ivy must uncover the secrets behind her twin sister Scarlet's disappearance before it's too late.

El Deafo

by

Call Number: GRA 362.4 BEL

ISBN: 9781419712173

Publication Date: 2014

New York Times Bestseller A 2015 Newbery Honor Book Going to school and making new friends can be tough. But going to school and making new friends while wearing a bulky hearing aid strapped to your chest? That requires superpowers! In this funny, poignant graphic novel memoir, author/illustrator Cece Bell chronicles her hearing loss at a young age and her subsequent experiences with the Phonic Ear, a very powerful - and very awkward - hearing aid. The Phonic Ear gives Cece the ability to hear - sometimes things she shouldn't - but also isolates her from her classmates. She really just wants to fit in and find a true friend, someone who appreciates her as she is. After some trouble, she is finally able to harness the power of the Phonic Ear and become "El Deafo, Listener for All." And more importantly, declare a place for herself in the world and find the friend she's longed for.

Wonder

by

Call Number: FIC REL PAL

ISBN: 9780552565974

Publication Date: 2013

Auggie wants to be an ordinary ten-year-old. He does ordinary things - eating ice cream, playing on his Xbox. He feels ordinary - inside. But ordinary kids don't make other ordinary kids run away screaming in playgrounds. Ordinary kids aren't stared at wherever they go. Born with a terrible facial abnormality, Auggie has been home-schooled by his parents his whole life. Now, for the first time, he's being sent to a real school - and he's dreading it. All he wants is to be accepted - but can he convince his new classmates that he's just like them, underneath it all?
Featured Graphic Novels
All Summer Long

by

Call Number: GRA F LAR

ISBN: 9780374310714

Publication Date: 2018

Thirteen-year-old Bina has a long summer ahead of her. She and her best friend, Austin, usually do everything together, but he's off to soccer camp for a month, and he's been acting kind of weird lately anyway. So it's up to Bina to see how much fun she can have on her own. At first it's a lot of guitar playing, boredom, and bad TV, but things look up when she finds an unlikely companion in Austin's older sister, who enjoys music just as much as Bina. But then Austin comes home from camp, and he's acting even weirder than when he left. How Bina and Austin rise above their growing pains and reestablish their friendship and respect for their differences makes for a touching and funny coming-of-age story.

Becoming Brianna

by

Call Number: GRA F LIB

ISBN: 9780062894533

Publication Date: 2020

New York Times bestseller! Terri Libenson returns with another endearing, relatable story of friendship and finding confidence. Perfect for fans of Raina Telgemeier and Jennifer L. Holm. Middle school is full of challenges. Everyone knows how much brainy Bri likes the spotlight (not). So why did she ever agree to something that forces her to learn a new language, give a speech, help organize a party, and juggle drama at school and home?! As the big event inches closer, Bri wonders if it's all worth it. . . . Told in alternating past and present chapters, Bri's heartwarming story unfolds over the eight months leading up to her bat mitzvah--as well as over the course of the big day itself. Plus don't miss Terri Libenson's Invisible Emmie, Positively Izzy, and Just Jaime!

Yummy

by

Call Number: GRA F ELL

ISBN: 9780593124383

Publication Date: 2021

Cake is delicious, and comics are awesome: this exciting nonfiction graphic novel for kids combines both! Explore the history of desserts through a fun adventure with facts, legends, and recipes for readers to try at home. Have you ever wondered who first thought to freeze cream? Or when people began making sweet pastry shells to encase fruity fillings? Peri is excited to show you the delicious history of sweets while taking you around the world and back! The team-up that made ice cream cones! The mistake that made brownies! Learn about and taste the true stories behind everyone's favorite treats, paired with fun and easy recipes to try at home. After all, sweets--and their stories--are always better when they're shared!